HOW TO
CARE

FOR YOUR BRACES

Brush for at least 2 minutes morning and night, and after every meal. Brush minimum 2x per day
(3x is best)! Massage your gums in a circular motion with your toothbrush.
BRUSHING
BRUSHING | STEP 1
Brush along the gum line first, and brush the top of the braces.
BRUSHING | STEP 2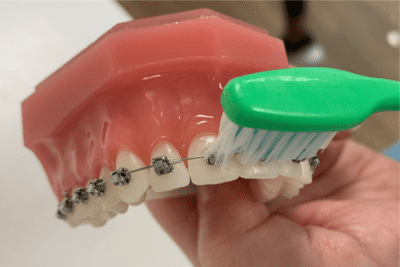 Brush straight on the braces.
BRUSHING | STEP 3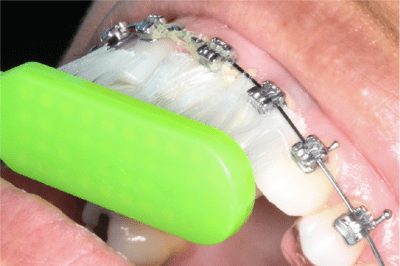 Brush underneath the braces – push the toothbrush bristles underneath the wire. (This step gets missed the most!)
*Optional, to get things extra clean: Use a Proxybrush on the sides of the brace and under the wire.